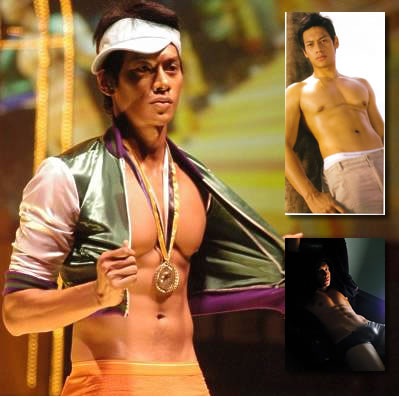 I just got a rumor from a very reliable source that gay magnet Bruce Quebral is one of the remaining housemates slated to enter the PBB house in the next few days.
This hottie of a model (I sound so gay saying this) used to play for the UP Maroons in one of their never–ending losing seasons. But who cares? His fans don't give a damn about the Maroons, they just want him bare!
You heard it here first: Bruce Quebral is on Pinoy Big Brother Season 2!
Note: To the photographer who took the pictures I reposted above, please leave a comment and I'd gladly credit you and link to you, or remove the image if you desire. I couldn't help doing a great service to our female readers as quickly as possible. 🙂