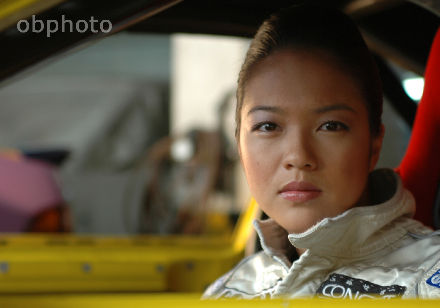 Photo courtesy of obphoto.us
I'm not quite sure if I would go to the Jedi position or the dark position regarding where this article would go. This is about a girl named Gaby de la Merced. We all know her from her driving stint, wow-ed us with her daring FHM issue, and woke us up from her opinionated tit-tats at Kuya's house.
Her passion for the said racing game is quite amazing. She cried and talked about her racing stint. She told everyone that all her funds came from her own pocket. Up until now she might be looking for a very generous person that would help her achieve her goals.
But the stars weren't there to help her with her destiny. It was a big slap when she found out that she's being considered for a racing scholarship abroad. Twenty-four hours were given and finally she bowed out of the "reality" game.
Personally, she might not make the final four. Why? Simple. She won't get the class C/class D crowd vote. Her crying over her passion would be "a babaw cry" for some. And her opinions could've made her "mayabang" for some.
I'm just playing the devil here. I, for one, like her in Kuya's house. But would you really vote for her every time she gets nominated? I believe only the hungry-male crowd would do such things and they'd rather save Riza than her IMHO.
So, I guess Gaby made the right choice after all. Good luck with your endeavors.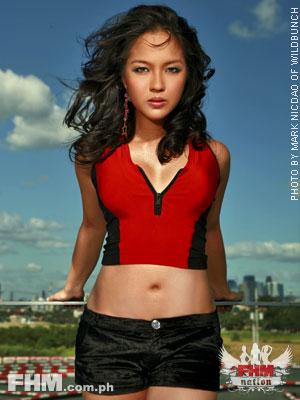 Photo courtesy of fhm.com.ph